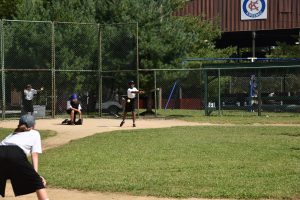 Each year Troop K Camp Cadet provides a once in a life time experience to young adults from Delaware, Montgomery and Philadelphia Counties, between the ages of 11-14.
The purpose of Camp Cadet is to provide an insight into police training and the functions of a police officer. This program is a true-to-life experience patterned after municipal and state police training. Participants in Camp Cadet gain an understanding of and a respect for the law, and build a positive relationship with police officers.
Most importantly, in the process, they learn more about themselves. They are challenged by classroom instruction and physical activities. There is an emphasis on self-discipline and teamwork. Working with other cadets brings a sense of pride and accomplishment.
The program is NOT a recreational camp, nor is it a disciplinary camp for problem youth. The camp is designed to bring a better understanding of law enforcement activities. Cadets will make new friends and learn to work as part of a team. The disciplined training fosters a positive attitude, which helps many graduating cadets attain goals they once thought unattainable.
Troop K Camp Cadet was featured on Good Day Philadelphia
Diamond Sponsors
Troop K Camp Cadet is classified as a public charity under sections 501(c)(3) of the Internal Revenue Code and is qualified to received tax deductible gifts/donations. All money goes directly to the camp.